Exchange programs allow students to study at a different institution as part of their degree. Typically, students will use this opportunity to study abroad at a foreign partner of their home institution, though exchange programs can sometimes take place in the same country. Regardless, these programs are a fantastic way for students to broaden their horizons, take specific courses at another institution, and study abroad without committing to living multiple years in another country.
So, how do you find the exchange program that's the right fit for you? It can be a tough decision and one you should deliberate properly, so read on for INOMICS" best tips to help you find the ideal exchange program tailor-made for you.
Suggested Opportunities
Location, Location, Location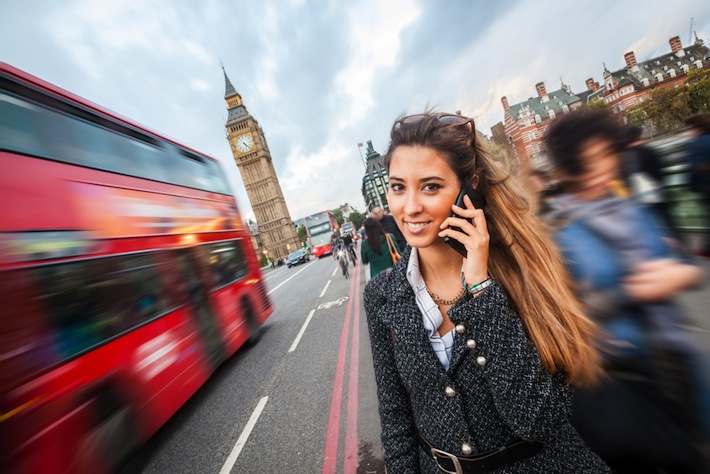 One of the biggest issues to consider when thinking about an exchange program is – obviously – where you would like to stay. You should consider not only the country that you would like to visit, but also the specific city or region (and even different regions of your home country).
Are you a fan of big, bustling cities? Or would you prefer a small town or somewhere in the countryside? Would you like to be in a cosmopolitan place, surrounded by people from all over the world, or would you prefer to be somewhere more homogeneous with a strong shared culture? The area around your university of choice will greatly affect your experience studying there, so be sure you research the region to know what you're getting yourself into.
Naturally, you need to think about language as well. You probably won't have time to learn a whole new foreign language before your planned semester exchange – unless, of course, you plan it far enough in advance to take language courses one or two years before. This could be a fantastic way for you to solidify those skills and help you get the most out of your degree.
But keep in mind that foreign universities may not only offer classes in the local language. For instance, you might be able to study entirely in English during a semester exchange while abroad in France, Brazil, or many other countries. Be sure to explore the options that you have with your current language skills even in other countries – you might be pleasantly surprised with the options.
Naturally, if language remains a concern for you, it's worth considering an exchange program that takes place in a country with the same mother tongue, or even within your home country. The National Student Exchange program in North America, for example, offers study away programs within the United States and Canada, potentially allowing you the benefits of a different perspective on your studies but without the cultural and linguistic challenges of living in another country.
When and how long to go?
The next big issue to consider is the length of time that you would like to spend on exchange. Short-term programs tend to run for a few weeks to three months, often over the summer break. They allow you to have the experiences of studying abroad (or just farther away from home), without interrupting or changing the schedule of your regular learning.
These programs rarely include a full course-load compared to a normal semester, instead focusing intensively on a smaller handful of classes. However, don't assume that such a short-term program will be easy, or not require any work! Often short-term programs are the most study intensive, as all the materials must be compressed into a smaller number of hours.
Although it may be less intimidating given the shorter time you will spend away, a short term trip can also have its drawbacks. Inevitably, you have less time to settle in, and often just as you feel like you've gotten used to the new setting, the trip is done and you are sent back off home. And, a short-term trip is less likely to be as much of a cornerstone of your life experience as a longer trip could be.
A long-term exchange, on the other hand, typically lasts for six months to a year or more, and may include teaching from a local university which forms a part of your degree back at your home institution. So, with sufficient planning you won't increase your overall semester count. This means that you get the true local's experience of attending university in your host country, and gain a different perspective on your subject.
Such a longer term exchange can help you more fully experience a new part of your country or a foreign culture. It can allow you to develop new language skills, study your field under the guidance of experts with a different perspective, or with different strengths than the faculty at your home institution, and help you to network with colleagues from around the world. And, a longer term exchange abroad allows you to immerse yourself fully in a new culture and experience what studying abroad is like, while getting support on topics like visas and finding housing from your home institution.
But longer exchanges come with their own drawbacks as well. A year can be a long time for an undergraduate student in particular to miss out socially at their home university – possibly some of the most formative years of your adult life. Not to mention the family, friends and traditions that might be left behind for a time. Plus, studying on exchange for a long time can put strain on your path to graduation if you aren't careful, even if it's at a university that partners with your home university, for example if you need to catch up on exams or coursework when you return.
Degree Planning
Exchange programs are usually not a core part of the degree experience you originally signed up for. They are typically not considered when university officials design curricula and schedule classes. Thus, it pays to be careful academically when considering an exchange program.
When choosing a program, it might be exciting to jet off to the fanciest destination available. But, you must be aware of how the credits will transfer and what it will mean for the remainder of your degree. Exchange programs probably offer a limited selection of courses that your home university will accept as part of your degree program, and they might have prerequisites. Ensure you qualify for the courses you intend to take while on exchange. The last thing you want is for your exchange program to prevent you from graduating on time!
Further, particularly when studying abroad, the course content in classes with the exact same name likely differs. To ensure you don't miss any foundational topics, you should study the syllabi from your home institution's course and your options on the exchange program to compare. Are there any major topics covered at one university, but not the other? Are there any topics missing from the exchange program? Checking the syllabi can ensure that you don't accidentally put yourself behind your colleagues at home.
There's a chance that you could be the first person from your home university to take a specific class at your host institution while on exchange. Or, if you might even be the first person to go on exchange to that particular university in general. In both of these cases, you'll need to work closely with administrative officials – and possibly class professors – from each institution. Be prepared to proactively ask questions about course content, fill out required forms, and argue the case for the new course credits you'd like to have transferred.
Talk to other students who have done it before
One important resource that's easy to forget is those who have come before you: former exchange students! Universities will sometimes maintain a list of students who have studied abroad or done exchange programs at specific universities before, or organize an open-day or presentation where you can hear from study-abroad graduates. Alternatively, students who complete such a program can opt-in to such a list, and might be willing to talk to you about their experience. Don't be afraid to ask around about students who have done the program before you – their advice will be invaluable.
Funding
Finally, it's important to consider how you will pay for the expenses of your exchange program. You will need to cover your travel expenses, insurance, accommodation costs, living costs, and in some cases university fees too.
Generally, for short-term programs you will be expected to cover these costs yourself. Long-term programs, however, often have scholarships available which will cover these expenses. Be sure to check out the details of your program for specifics, as those programs which include scholarship funding often have lengthy application processes. Find out about them early to give yourself the best possible chance of securing one.
An exchange program can be an important, unique, and awesome part of your university studies. We hope this article has helped you be inspired to discover which program is right for you.